Practical Secondary Education: Planning for Cost Effectiveness in Less Developed Countries
Synopsis
The dangers of an exclusively academic secondary school curriculum, and the benefits of a diversified one that includes practical and prevocational subjects, are acknowledged throughout the world. Issues have been given particular prominence in less developed countries.

Diversification can be expensive, however, and this fact can seriously limit its scope and impact. To help governments both with decisionmaking and implementation, this handbook suggests ways to improve costeffectiveness. It pays particular attention to the special facilities, equipment, staffing and classsizes usually required by practical subjects,

The book is mainly intended for policymakers and administrators at national government level. It will also be useful to inspectors, supervisors, principals and teachers.
Chapters
Foreword

Introduction

The Concept of Cost-Effectiveness

The Aims of Practical Curricula

Unit Costs and their Calculation

Special Buildings

Furniture & Equipment

Curricula & Examinations

Teachers & Support Staff

Teaching Materials

Maintenance, Repair & Replacement

Students' Fees

Sale of Goods & Services

Resources from the Community

Maximising Cost-Effectiveness

Further Reading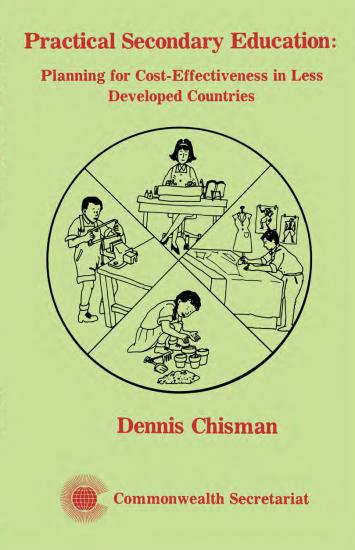 Downloads