Commonwealth Education Policy Framework 2nd Edn
Synopsis
Since 2015, when world leaders first committed to the Sustainable Development Goals (SDGs), and Commonwealth Education Ministers recognized the importance of the quality and equity for their attainment, education and SDG 4 have lain at the heart of realising the 2030 Sustainable Development Agenda. Coordinated action on education policy remains necessary at national and international levels, Therefore, the Commonwealth Secretariat released the first Commonwealth Education Policy Framework (CEPF) in 2017. This second CEPF is designed to inform and enable the development and update of national policies to help Commonwealth countries achieve their targets under SDG 4.

The second edition of the CEPF highlights the lessons learned over the past four years, especially those generously shared by stakeholders in Commonwealth countries. It responds to challenges caused by COVID-19 and recognises the need for resilient, accessible and quality education services and systems. This edition is intended to complement, and not compete with, the strategies of other global education partners and is flexible in its application given the diverse contexts and progress of Commonwealth countries. Rarely has the imperative to prioritise education in the strategies and budgets of Commonwealth governments been greater.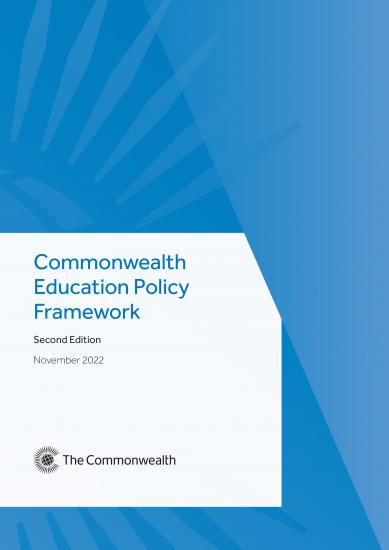 Downloads
Copyright (c) 2022 Commonwealth Secretariat
License
This work is licensed under a Creative Commons Attribution-NonCommercial-NoDerivatives 4.0 International License.